Winter 2016
September 2016.
Do any of you remember Gizmo the gypsy pony that we rescued over a year ago? He was found in a farmers field with an injury.
Well here he is in his new home. I think the pictures say it all!
He has an incredible relationship with his new family and is very much loved.
A happy ending Gizmo deserves.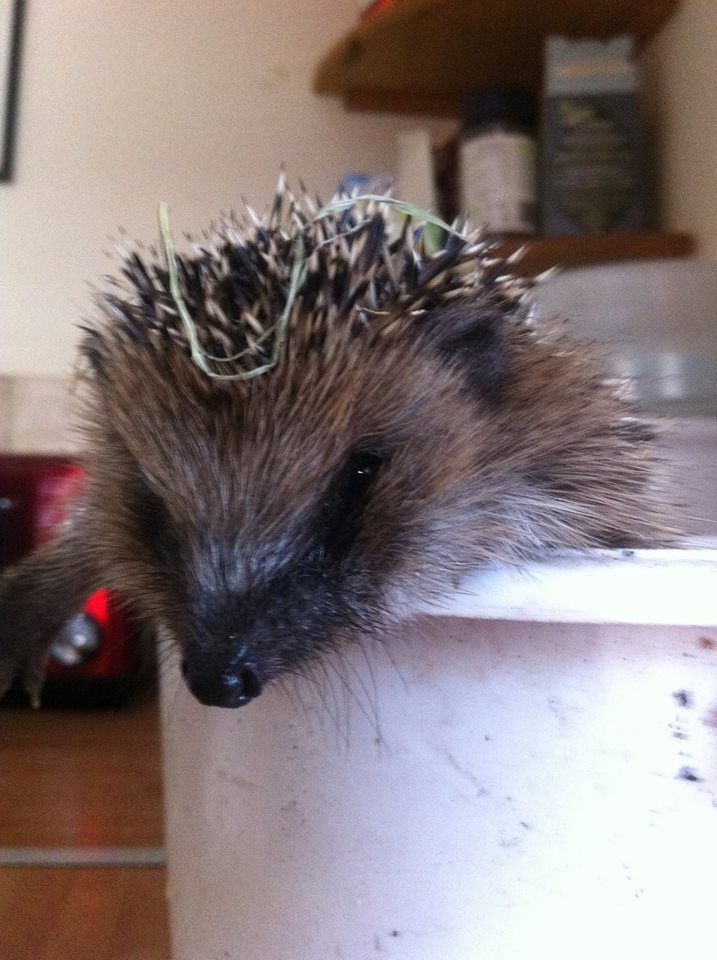 November 2016
This little fella was handed in this evening. He will have to stay indoors for the winter as he is too small and under a certain weight to survive the winter. If you find a hedgehog out in the day please get them to a rescue.


November 2016
http://www.heartcureclothing.com/
We would like to say a massive thank you to everyone at heartcure for all of their support over the last 6 months.
They are a team of compassionate and dedicated young vegans that have created a vibrant new company with profits going into helping animals.
We see great things ahead for this company making a real difference in the world. Please support them.
November 2016
It is with great sadness that I have to inform you that Flossie passed away in the night. It was a huge shock this morning as there were no signs of illness.
She had a fall a week ago but had appeared to have fully recovered from it and was back to her usual strong self.
Flossie had been through so much and was such a fighter taking everything in her stride. From the scared and abused sheep that came into our care with awful injuries ,she came to love our company and would call to us for attention and her favourite sheep nuts. We had also been through a lot with Flossie often having sleepless nights to stay by her side through her recovery.
We are heartbroken beyond words and thought dear Flossie would be with us for many years to come, with her wonderful character.
She will never be forgotten and has made us stronger wanting to help all of her kind.
Thank you to all that showed such compassion trying to help Flossie have the life that she deserved.
g
November 2016
Timmy came from another sanctuary where he was escaping from their fencing. We offered to take Timmy to help them out.
Timmy is very sweet but very shy, he was rescued from being hit.
Today was the first time we used our new horsebox. Huge thanks to the marching trust and the jeans sainsburys trust for their grants, without which we could not have bought this.
November 2016
We welcome Haley into our piggy and confused sheep family!
Haley came to us when her owners circumstances changed and no longer could give her the attention she needed.
She loves to be brushed and go for half an hour walks on her harness. She even used to share the bed with one of her owners!
Haley is in the process of making friends with Pippa, Keano and Buddy. Though she spent the night with the very sweet but naughty Willow. Both seemed happy in each others company.
December 2016
Betty and Gertrude are two very lucky turkeys that have been saved from slaughter. Both would have been killed for Christmas dinner this December if we had not taken them in.
Betty and Gertrude are very friendly and both have wonderful personalities. Betty (black) is the more confident of the two and loves to run at you for breakfast! Gertrude has befriended one of our ex battery hens and they even perch together at night.
Both will live here on the sanctuary for many more Christmases to come.
December 2016
We have recently taken in 7 soay sheep that were going to be slaughtered if a place had not been found for them.
They are completely wild hence the terrible pictures!
They had been pets for many years, the owners who were moving house could not find anyone to take them that would keep them as pets.
They have slowly integrated in to our flock.

Another case of abuse. This beautiful girl (now called Molly) was found today and brought to us. She is very skinny and has a huge mammary gland tumor. She cannot yet have the operation as she is to ill and will not survive the operation. The worry is that it will spread to her lungs if it hasnt already done so. She needs lots of tlc before she can have the operation to remove the mass. She is very nervous and shows the signs of a dog that has never had any love and has been used for breeding.
Please consider a donation to help us towards the operation that that Molly will need in a few weeks when she is strong enough to go through with it.

We have taken on two very poorly sheep.
One poor girl has a massive cancer on her face and will need surgery to remove it, and the other ewe has no use of her front legs.
Our specialist vet will be attending to them asap and will see if there is anything we can do to help these poor girls.
Fingers crossed.

Molly is enjoying her new life of love and comfortable warm beds!
It is obvious that this little sweetheart has never lived in a house and has had no love or kindness. Our vet thinks she is around 8 or 9 years of age.
We are working hard to help her put on weight so she can have her operation asap. Lets pray that we are not too late and this wonderful little dog can continue to have a life that she deserves.
MERRY CHRISTMAS TO ALL.
Scarlett has now had her operation and now is happily munching hay and food like a normal sheep. She will be joining our flock in a few weeks. Success!
Sophie the other poorly sheep is going in the wheelchair daily. She is not making any progress yet. our vet is coming out to discuss what can be done for her.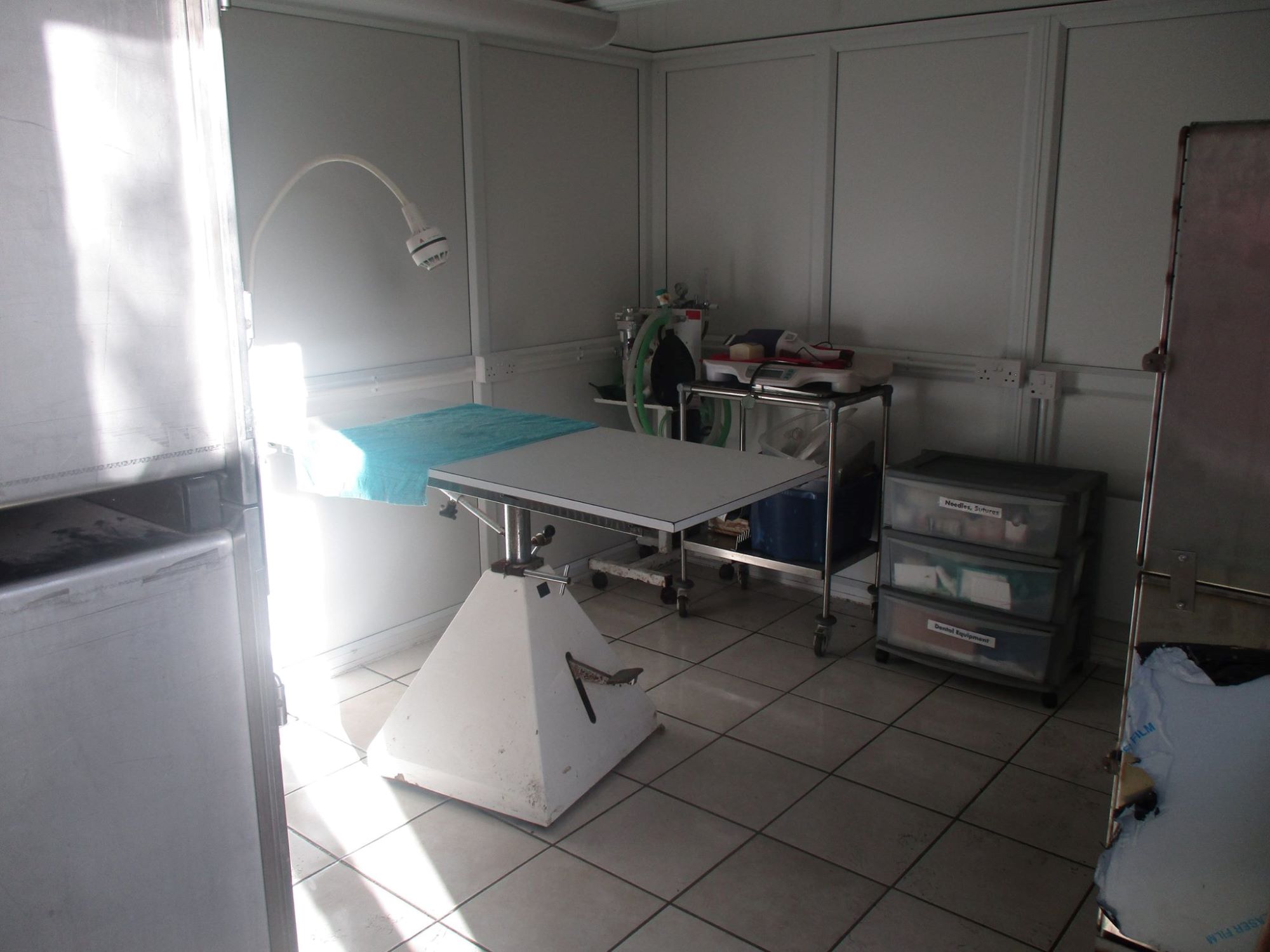 We welcome our new animal hospital. A huge thank you to R S response for donating the materials and Stirron and crew who put all of the power , heating and lighting in. This is a huge step forward for the sanctuary enabling us to take in injured and poorly animals and give them the best care possible.
R S response also provided the yard with very powerful flood lights that makes checking the animals at night or in an emergency so much easier. We cannot express what a massive help this has been.